Property management is pretty self-explanatory. It involves a company or person managing a property (usually one that's leased out to tenants) and everything that entails. The real nitty gritty is in the latter – what tasks this management actually covers. So, let's start there!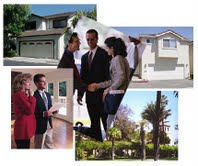 What will a property management company do?
Firstly, property managers can help you find the right tenants for your property. Whether it's a commercial space, or a residential one, they can facilitate the process; checking references and whittling down potential candidates into a useful shortlist. They will likely ask you to make the final decision, but they can take care of all the legwork for you.
These tenants can be managed by the company too, throughout the period they're staying in the property. This can include keeping track of, and taking, their rental payments, as well as ensuring they're keeping the property in tip-top condition. Property managers are able to assess what's reasonable wear and tear, or if damage is obviously as a direct result of an action the tenant has taken.
Secondly, property managers can take care of any necessary building maintenance. For example, if wear and tear has seen the carpets become thin or worn, they can have them replaced for you. Or if work is required on the building's windows (installing double glazing, perhaps) then that can be arranged too. Not all property management companies will work on building maintenance as well as managing the tenants etc., so double-check before signing any agreements or contracts.
Thirdly, your property's financial efficiency can be monitored by a property management company. They can assess the profits and returns you're making on your single property or overall portfolio, which can help you make crucial financial decisions.
Why would I want this extra help?
Well, having your property managed for you can save you time and effort; leaving you free to focus on other areas of your life, such as work or your family. It takes the stress away from you, too, particularly in terms of negotiating rental rates/agreements, complying with all the relevant laws and dealing with any issues your tenants have. Sure, they might have to get you involved with some things, but mostly your company will be able to get on with the work itself.
The management of tenants is one of the key benefits to an investment in property management. In the first instances, property managers will work with you to find the best possible tenants for the property. This sets you up for a successful, profitable and easy tenancy period – check. In the second instance, say something goes wrong… your property manager will sort the situation out as soon as possible, with the minimum amount of fuss. This makes you look like a great landlord; keeping your tenants happy and your reputation clean – check. Lastly, when tenants do decide to leave, your manager will take care of everything – removal of any furnishings and ending the tenancy agreement. This is a load off your mind and your schedule – check!
All in all, property management is an effective, worthwhile investment. Now you know more about what it entails, perhaps you'll consider such an investment when you buy your next property.
I make a full time income blogging from

home I

would like to offer you the option to do the same.
Click Here
to use the blogging system I used to make over $30,000 dollars alternatively you can go here and get
Two Free Websites
100% FREE
and start your own Blog/Website today with training inclusive.  Please see our
income disclaimer
and my results may not be typical as I am not typical 🙂  
Click Here For My Proof Of Earnings Video