Renovating Your Kitchen
Renovating Your Kitchen
——————————————————————————–
If you were to take an honest look at your lifestyle as it relates to your house, how much time would you estimate you spend in your kitchen? Would it surprise you to hear that by some estimates people spend over 90% of their awake time at home in the kitchen? While you and I may not spend that much time in the kitchen, across the board it can be agreed that kitchens are a major focal and functional part of every household. Kitchens today are evolving into multi-function rooms, often connected to family rooms and eating areas as the trend continues for people to "nest" within their homes. What does this mean to a property owner? Quite simply, renovating an existing kitchen is often the single most cost effective upgrade that can be done to your property.
Current trends suggest that luxury kitchens are a top priority for buyers and renters alike. Whether buying houses upwards in price of a million dollars or on a smaller scale, residents are displaying a clear preference for modern, sleek kitchens.
What is "in" in terms of a designer kitchen? The list includes granite or corian countertops, hardwood or porcelain tile floors, maple, cherry or oak custom cabinets, and stainless steel appliances. Islands are still a popular feature and are growing in size in order to accommodate additional appliances such as warming drawers, wine refrigerators, and double sets of dish washers. Again, the island cabinetry is simple, sleek and polished.

Now as marvelous as this designer kitchen sounds, you may be wondering, "How much it will cost?", and rightly so as kitchen renovations can be very expensive.
A good guideline to use when remodeling your kitchen is to plan on spending up to 25%, (of the total cost of the property), as you will more than likely recoup the expenditure when you sell the home.

There are ways to trim renovation costs for your kitchen. For example, replace your cabinets with stock cabinets rather than custom-built cabinets, or less expensive still, paint them rather than replace them. (Painting the interior is optional as you are only trying to make an impression.) Try to work with your current structural design, as well as existing plumbing and major appliances, if possible. And lastly, plan ahead! Any changes mid-way through your renovation could drastically impact, (i.e. raise), the price.
Whichever corners you may choose to cut, keep in mind that skimping on design and labor is a bad idea as these elements form the basis of the kitchen and therefore it pays to do it right the first time.
In summary, when considering a kitchen renovation, know that it may be costly however, you will most likely recoup your expenses and then some when you choose to sell or lease the property. To keep expenses down and the inconvenience to a minimum, planning ahead is essential.
And once your kitchen is in top form, you may be so pleased with the results that you are inspired to continue on in your home improvement streak.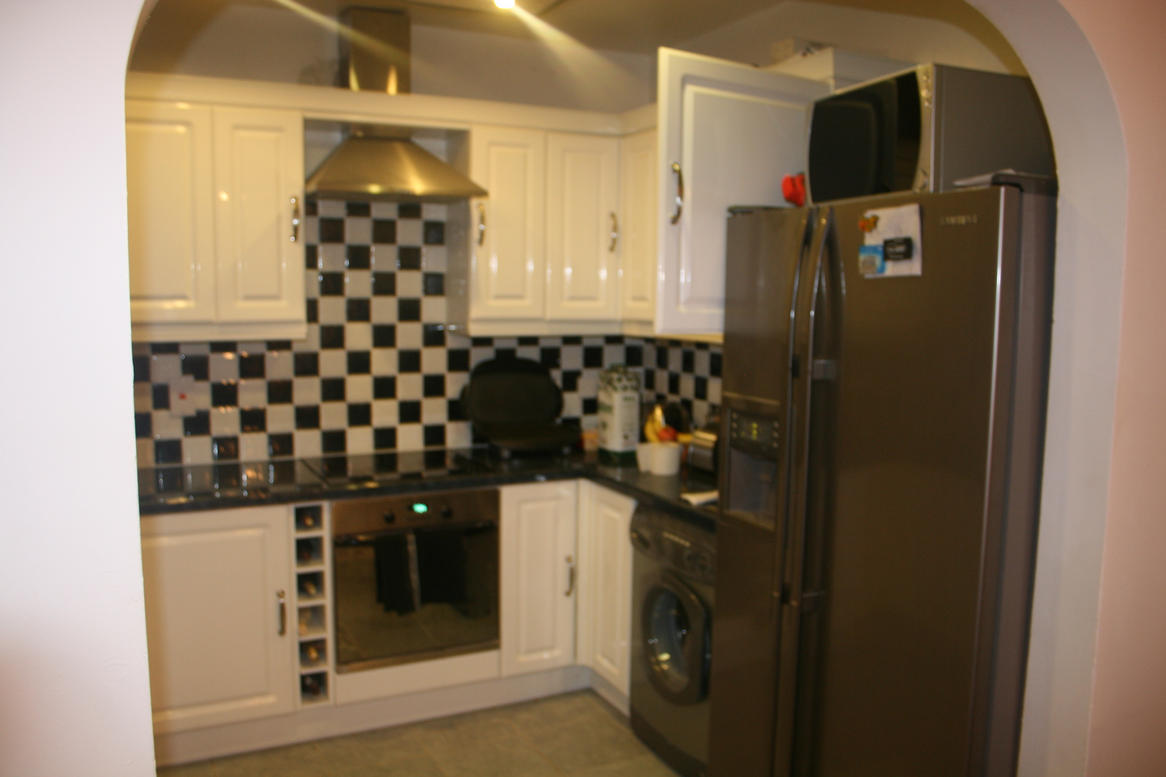 I make a full time income blogging from

home I

would like to offer you the option to do the same.
Click Here
to use the blogging system I used to make over $30,000 dollars alternatively you can go here and get
Two Free Websites
100% FREE
and start your own Blog/Website today with training inclusive.  Please see our
income disclaimer
and my results may not be typical as I am not typical 🙂  
Click Here For My Proof Of Earnings Video